Meet The Lhasa Apso – An Ancient Breed That Is Still A Favorite Today
March 8, 2021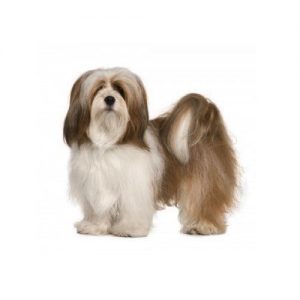 Unlike other designer dog breeds that were bred over the past few decades, the tiny Lhasa Apso goes way back to the B.C. years. Sounds like a fairy tale, but the story of the Lhasa Apso isn't one. This breed originated from Tibet more than 2500 years ago.
Due to the Tibetan environment found in the Himalayas, the Lhasa Apso had to get properly adapted. As a result, the breed grew a thick and long double coat to keep out the cold. It comes in many colors, and can have just one or a mix of colors. This post will help you to discover whether this is the ideal dog breed for you.
Great Guard Dog
Is the ability to double up as a watchdog one of your priorities as you search for a pet dog? Then this is the right breed for you, as the following post describes:
The Lhasa Apso originates from the city of Lhassa in Tibet and was originally bred as a guard dog of Tibetan monasteries. It is one of the best examples that a small dog can be a great guardian.

While the Tibet Mastiff was employed for guarding outside the monasteries, the Lhasa apso was preferred for guarding the inside. In addition, they were employed in public relations since dogs of this breed were given to visiting personalities from other countries. In its homeland, it is still known as Abso Seng Kye, which translates similarly to "dog-lion sentinel".
You may not be looking for a guard dog. Even so, the Lhasa Apso will boost your security system as it did for the Tibetan monasteries in ages past.
Minimal Shedding
Another important consideration to make when it comes to selecting a pet dog is the amount of shedding. This is a major concern if you or a member of your family has allergies. The following post describes more about this concern:
The Lhasa is called a hypoallergenic dog breed due to the way it sheds. While the allergens that trigger dog allergies are contained in the skin cells (dander) and saliva rather than the hair itself, they are more likely to become airborne if a dog sheds lots of lightweight hair. The Lhasa's hair is heavy and coarse and sheds continuously, which is said to result in fewer airborne dog allergens. While the way in which individuals are affected by a dog allergy may vary, this breed may be suitable for those who are mildly or moderately allergic to dogs. Read more at The Spruce Pets…
Generally, dogs that shed a lot are not part of those which are considered to be hypoallergenic. With the Lhasa Apso, you're largely in the safe zone.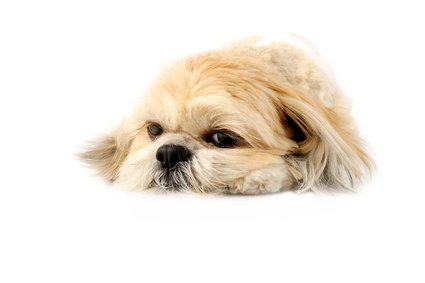 Grooming Needs
It is interesting to note that moderate shedding does not necessarily mean that you're free from regular grooming. In fact, there's a lot to learn from the following post about Lhasa Apso grooming requirements:
While Lhasa Apso shedding is delightfully sparse compared to many other dog breeds, unfortunately, this does not translate into less Lhasa Apso grooming duties!

In fact, you can count on regular and perhaps daily Lhasa Apso grooming depending on how you choose to cut your dog's coat.

Here, the challenge is making sure you brush and groom your Lhasa often enough to keep tangles and mats from forming near the skin.

Once a large mat has formed, often the only way to remove it is to cut the entire section of hair off, which will leave your dog temporarily bald in that area!
The cute Lhasa Apso's popularity is enough evidence of its suitability as a pet. The other benefits that come along with the breed are yours to enjoy.
If this is the breed you want, get in touch with My Next Puppy. We will be more than glad to help you get a Lhasa pup as soon as possible. Call us at (703) 870-7555 for more information, or visit our blog to find out more about other breeds you may be interested in.