February is Dog Training Education Month
February 11, 2021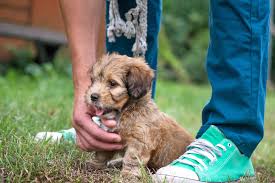 Dog Training Month celebrates the relationship and training between pet and human and we are celebrating this amazing bond all weekend long.
New Puppies Are Here
Schedule your appointment today with one of our available puppies here.
First Responders
Are you a first responder helping strengthen the front lines? Receive 10% off now as a thank you.
Coronavirus
We remain open to serve you and your loved ones. MNP is constantly updating its safety guidelines to prioritize your health as of February 11th, 2021. Learn more about our many health guidelines, community service, and more.
Limited Appointments!
Client demand for puppies continues to remain high. We are experiencing client traffic and we greatly appreciate our community and interest in our puppies.
Kindly note that we continue to receive 200 plus pet requests on average per day and are working to respond to all of our valued clients.
To continue serving you better during this time our store remains 100% by appointment only. Schedule your appointment online or by phone.
MNP Values
Lifetime Puppy Protection Program | Up-to-date Shots | Microchipping | Genetic Warranty | Health Warranty | Registered | Veterinary Certified | Financing Plans | No Puppy Mill Promise | Champion Quality | Different Breeds to Choose From