New Puppies Have Arrived for Active Dog Month
September 24, 2020
Active Dog Month (April, 2020)
Did you know that April is Active Dog Month? I believe that most of you already do know that. Now more than ever its important to have a healthy mindset and that starts with being motivated! A puppy is magical when it comes to being the very best workout buddy one could ask for! While taking a nice walk or jog, I can count on my partner-in-exercise!
While new puppies are here, make sure to schedule your appointment today with one of our available puppies here.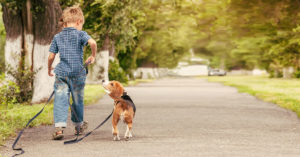 Limited Appointments!
While client demand for puppies is high, we appreciate your understanding and apologize for any inconvenience resulting from limited appointments and longer than usual wait times.
We are here for you during this unprecedented time with all the physical activity your body will appreciate you for during Active Dog Month!
To serve you better during this time our store is 100% by appointment only.
MNP Value
Lifetime Puppy Protection Program | Up-to-date Shots | Microchipping | Genetic Warranty | Health Warranty | Registered | Veterinary Certified | Financing Plans | No Puppy Mill Promise | Champion Quality | Many Breeds Available
Are you a first responder? Receive 10% off now as a thank you.