Golden Retriever – Q&A
November 29, 2018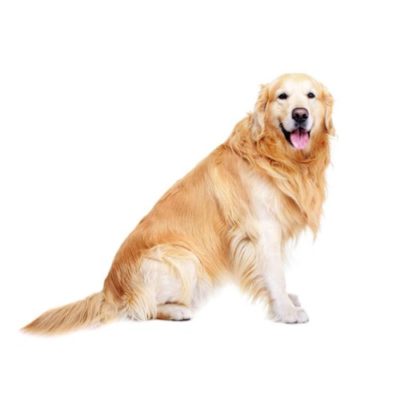 Golden Retrievers are not just popular for their attractive golden coats (hence their name); their popularity comes largely as a result of their golden hearts. Warm and easy to get along with, you'll easily fall in love with a Retriever puppy. Here are some common questions that prospective and existing owners ask about them:
Are Golden Retrievers good family dogs?
Yes, in fact, they are amongst the most popular family dogs. They are cheerful, highly affectionate and friendly, and also tend to be especially patient with inexperienced owners compared to other breeds. They are also very adaptable to almost any lifestyle.
How bad do Golden Retrievers shed?
They are considered heavy shedders, so be prepared to find a lot of hair on furniture and the carpet. They shed all year round and experience increased shedding twice a year. This is certainly not a suitable breed for individuals with allergies.
What do most Golden Retrievers die from?
The leading cause of death for this breed is cancer (hemangiosarcoma and lymphoma), claiming about 60 percent of all Golden Retrievers. Most of those that die early (6 to 8 years) succumb to bone and joint diseases, cancer, heart disease and epilepsy.
Are Golden Retrievers easy to train?
They are eager to please and highly responsive to training. However, they are also highly excitable and will easily become distracted by new sights and sounds, demanding your patience and persistence.
How long do Golden Retrievers stay puppies?
They typically achieve full size at one year. However, they remain enthusiastic and puppy-like for many years. This is why obedience training is vital – to ensure they can stay calm and behave appropriately when required to do so.
Do Golden Retrievers bark a lot?
No. Although they do bark, it's usually a welcoming and friendly bark when it is directed at strangers or other animals. They also bark less frequently compared to most dog breeds.
How much should a Golden Retriever eat daily?
About two to three cups of high-quality dry food divided into two meals per day is recommended. The exact amount depends on the build, size, age and activity level of the dog. However, homemade foods such as chicken, turkey, beef, fish, fresh vegetables, fruits, yoghurt and eggs are highly recommended.
A healthy happy dog is a wonderful addition to any family. If you're thinking of adding a cute puppy to yours, My Next Puppy is here for you. We always strive to maintain the highest standards in our operations and only work with the best breeders. If you'd like more information about puppy availability for your preferred breed, visit our website or give us a call today on (703) 844-9796.