3 Things To Expect When You Get A Poodle
January 12, 2019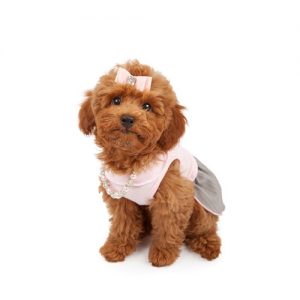 Poodles are endearing for many reasons, including their friendly playfulness. However, as with every dog breed, it's important to fully understand what you're getting into when you take a pup home with you. What are the most important things prospective poodle owners need to know about this breed? Here's three of them:
Poodles Need Regular Grooming
Poodles need regular grooming. Chances are you will need to pay your dog groomer a visit at least every six weeks. This is important to note because grooming costs can quickly accumulate. You don't want to get a dog that you will not be able to afford. It's important to factor grooming costs into your decision before getting a Poodle.
And DIY-ing it isn't for the faint of heart. If you are considering getting a poodle, it is a good idea to factor the cost of a groomer into your budget. Your poodle will want to be brushed, bathed, and trimmed every three to six weeks because their hair grows continuously. Length and style is up to you and your pooch, but shorter means less upkeep for you both. Consult with your groomer and vet about what grooming you should be doing at home to keep your pup happy and healthy. Read more at World of Angus…
In addition to regular grooming, you will also need to put in some work at home. For instance, regular combing and cleaning out of their eyes (which easily stain their fur) is necessary. Fortunately, poodles with less hair require less maintenance. If you do not fancy combing your dog's hair every so often, then keeping her hair short is the best option.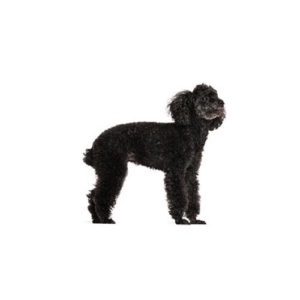 Poodles Come in Different Sizes
There are quite a few different sizes of Poodles. These size differences are due to breeding to achieve specific heights and weights. Your pooch won't start off as a teacup and grow into a standard!

The 3 poodle sizes recognized by most dog club societies and the American Kennel Club are toy, miniature, and standard. Read full post at CertaPet…
As you can see, there are so many varieties to choose from when it comes to Poodles. Don't get overwhelmed, though. Whatever size of poodle you choose depends on your preference. If you like high maintenance dogs, then the largest size is the best option because the bigger the dog, the more grooming she will need.
On the other hand, smaller Poodles tend to take some time to warm up to strangers. Bigger and medium-size versions are great for families with children. Regardless of their size, all Poodles have that fun and playful nature as well as a protective instinct that has made them arguably the most popular pet breed (at least according to Poodle owners).
Poodles Love to Play
All Poodles are lively, fun-loving, affectionate, and intelligent and many owners say the breed has a sense of humor to rival Seinfeld's. S. Meyer Clark, author of Poodle (Kennel Club Books, 2004), writes, "In addition to loving life in general, Poodles love people." Read full post at Modern Dog Magazine…
If we could pick one thing we love about Poodles, it would be the fact that they love people. After all, dogs are called man's best friend, and few people want a dog that doesn't enjoy the company of people.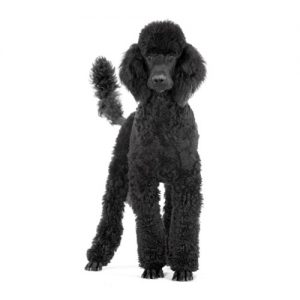 However, keep in mind that every dog needs to be exposed to people while they're young, and on a regular basis. Daily walks with your Poodle are great for this. They will create opportunities for your pup to interact with people, and other dogs too.
Poodles are great dogs. They look good and have big hearts, not to mention the fact that they are highly intelligent. Check our Available Puppies page to find out if you can get yourself one today, or call us on (703) 844-9796.